Posts Tagged Senkos
Located in M.K. Goodard State Park, Lake Wilhelm offers a great opportunity for the serious angler or family outing. Lake Wilhelm is 1680 surface acres of water. The majority of the lake (1440 acres) has a horsepower limit of 20. The remaining 240 acres that is managed by the PA Game Commission is electric power or non-power water craft only. This area is marked on the water, but if you cross until I-79 bridge heading northwest you will come to the electric only end of the lake in a few hundred yards. There are 5 main boat launches. Launch 1, 2, 3, 4 and the marina. The 241 slip marina has the nicest launch with 4 lanes and the most parking. Boat rental is available at the marina from May 1st through labor day. There is also a handicap pier at the marina.
Another nice feature of the lake is that launch 1, 2, 3, and the marina have pavilions for public use. They may also be rented and reserved. For the family there is a bicycle trail that runs 12 miles around the lake. In the winter it is acceptable to ride snowmobiles or cross country ski on the trail as well. There are also a total of 14 miles of hiking trails along the lake. Ice skating, ice boating, and ice fishing are also permited. There is a one acre hill near the dam designated for sled riding as well. M.K. Goddard State Park has 1550 acres of land that is opened to hunting during the Pennsylvania Game Commissions seasons. There truly is something for everyone here.
There are many species of fish to target. Recently, the walleye population has improved and many catches of 20″ and over have been reported. The lake also has an excellent pan fish population. Crappie, perch, bluegill, and sun fish are caught regularly. Although the size of these fish is generally small, I can promise you the numbers will keep you and especially kids entertained for hours. Some other species include multiple species of catfish, crap, and Muskellunge. Many local clubs have targeted the lake for bass tournaments. The population has shrunk in numbers and size, but the lake still offers some great largemouth bass fishing.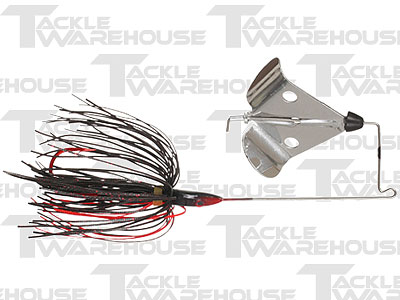 Some of my favorite techniques for bass fishing include throwing buzzbaits, senkos, Carolina rigged lizards, and 10″ worms. Some key areas to focus on are the numerous roadbeds in the lake, offshore brush piles, but don't over look the laydowns on the bank. Some of the best bass and pan fish fishing is located in the standing timber in the electric only section of the lake. It takes time and a calm day to be able to fish this timber, but it is well worth the time. For walleye trolling worm harness & medium range crankbaits on the roadbeds are the most successful baits. Muskellunge seem to be most active early in the morning and late in the event around the main lake points. The points at Lake Wilhelm are more settle than most lakes in the area but don't overlook these area. Although I have never done it myself, I have seen bow fisherman have great success for carp as well.
If you looking for a place to stay near the lake you have two options. First, there is Camp Wilhelm Campground. Campsite prices range from $25 to $35 per night and there are also multiple cabin rentals. The second option is Goddard Park VactionLand Campground. This campground has daily, weekly, or seasonal rates for camp sites and cabins. Visit website for more information.
Here Leo gives you a tip on how to make your weightless rigs fall a little faster by inserting a nail into your bait.
.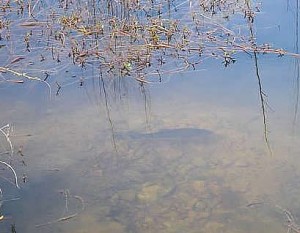 This is the time of year when largemouth and smallmouth bass spawn on our local waters.  In order to catch these fish remember a couple of things.  First you must keep your distance from the bed once you find them.  Second light weight tackle is very important because the bass are not try to eat the lure, but they are just removing it from the bed.  If they feel line they will drop the lure quickly.  Third, bigger isn't always better when it comes to lure selection.  I find lures that are light weight in the 3 -4 inch size tend to work better.  Keep those things in mind next time you are on the water.  Remember to release the fish as soon as possible unless you are in a tournament so it can continue to spawn.  Good luck and have fun with these big guys!!