THE BOB REDDICK MEMORIAL
17TH ANNUAL LAKE ARTHUR
CRAPPIE BUDDY TOURNAMENT
MAY 23, 2010
7:00 am To 3:00 pm
Guaranteed $1,000 1st Place
$50 Team Entry Fee (includes $5 lunker pool) (After May 16, $5 late fee will be added)
Rules
"Please read and follow these rules precisely, as there will be no Pre-Tournament Meeting"
1. 100% Pay-out based on total entries: pay 1 place per 10 boats (Example: 50 boats – 5 places, etc.)
2. Smallest Total weight will win the Waterbec T-Shirt Award.
3. Fishing off limits May 23,2010,12:01 am to 7:00 am starting time.
4. Any entries after May 16, 2010 cash only (can also be accepted at Bait Boy Inc., Bob Warren Boat Sales.)
Also cash at 528 Boat Launch on May 23, 2010 from 6:00 AM to 6:30 AM.
5. MANDATORY BOAT CHECK AT 528 BOAT LAUNCH, STARTING AT 5:30 AM, AFTER BOAT CHECK YOU MAY
LAUNCH FROM ANY BOAT LAUNCH, BUT CAN NOT LEAVE THE BOAT LAUNCH UNTIL 6:00 AM. NO FISHING
UNTIL 7:00 AM.
6. BOTH TEAM MEMBERS MUST BE PRESENT, ON THE WATER, AT TIME OF CHECK-IN AND WEIGH-IN TO WIN PRIZES. You must fish together in the same boat and are not allowed to leave boat (except in dire emergency). No spectators allowed on your boat. NO FISHING WITHIN 50 YARDS OF OPPONENTS ANCHORED BOAT.
7. Tournament will be held regardless of weather.
More rules on Application
Last Years Top 5
1st Place $1000
Don Wagner & Robert Wagner – 11.36 lbs.
2nd Place $415
Ken Zaludek & Sonny Daniels -8.62 lbs.
3rd Place $265
Bob Barnes & Scott Barnes – 8.21 lbs.
4th Place $165
Robert McAnallen & Zach Sawyer – 7.95 lbs.
5th Place $100 Cash – Main St Florist
Andy Radwanski & John Reep – 7.19 lbs.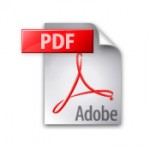 .
.
.