Bass Hounds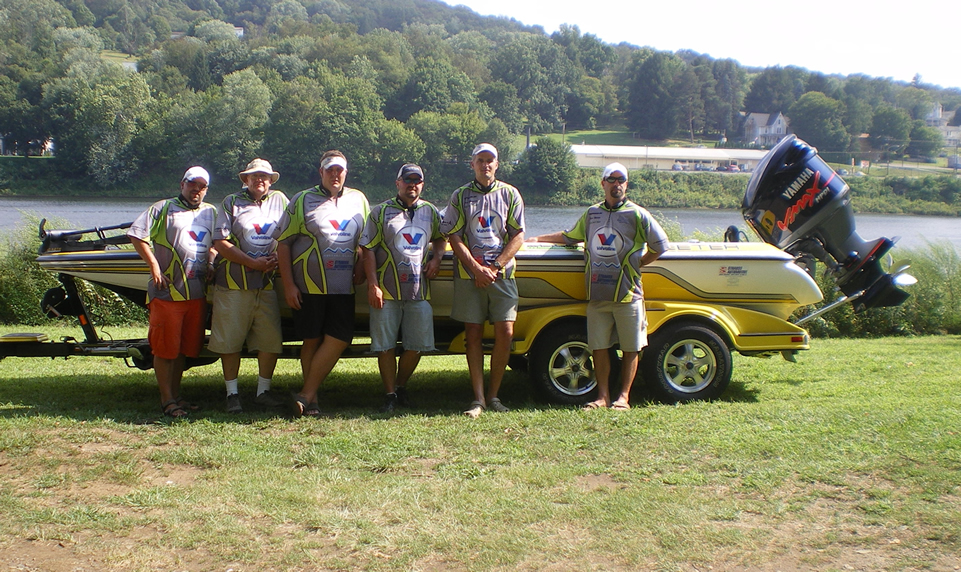 Metal Menders LLC is a paintless dent removal company based out of Pittsburgh PA. They service the City of Pittsburgh and all of the surrounding areas. Their staff of mobile master technicians has the training and the proper equipment to tackle most PDR repairs. Metal Menders also has the ability to provide constant coverage for catastrophic hail storms for dealerships, or to work with insurance companies and body shops. They specialize in removal of door dings, dents, creases and hail damage. Certified master technicians with over 20 years of experience and are also fully insured!

What is Paintless Dent Repair and why should you have it done?

With the widespread use of high strength metal and resilient paint finished on automobiles, it has allowed PDR to become a viable alternative to traditional body repair at a fraction of the cost. There process does not harm the finish on your vehicle and in most cases is not even noticeable that a repair was even done. As with any type of service, there can be a wide range of experience levels and work quality. So it is a good idea to check around, weather it be at a dealership or a body shop, Metal Menders feels confident that one of their master technicians will provide you with the best quality PDR in the business.

Who is a good candidate for PDR?

Almost ANY damage on your vehicle could make you a good candidate for PDR. For example, people who lease a vehicle are a perfect candidate…they can have the dents removed from their vehicle prior to turning in their lease. This is a preventative measure so that you will not be charged back after the lease inspection is complete. PDR is much more cost effective. ALSO: Hail Damage, Automobile Collectors, Classic Cars and Luxury Cars

Check out their website www.themetalmenders.com
Or call
Dan 412-580-8625
Greg 412-580-0361

LOOKING FOR A FISHING TRIP OF A LIFEITME?

Nervous Waters is an elite outfitter offering fishing trips in Argentina, Chile, and the Bahamas. With eight total lodges, they are sure to have a trip of a lifetime for just about anyone. Bair's Lodge and Abaco Lodge are the two lodges located in the Bahamas and offer some of the world's best flats fishing, where the Bonefish are plentiful. Abaco Lodge was recently featured on ESPN 2 as the host lodge for a series called Pirates of the Flats. Their trips offer an all inclusive package, including fine dining and some elegant settings.

The lodges in Argentina are Pira Lodge, Kau Tapen Lodge, Toon Ken Lodge, Villa Maria Lodge, and Bella Vista Lodge. These lodges offer fishing for Sea Run Brown Trout and Dorado. The lodge in Chile is Futa Lodge, offering some of the greatest Brown and Rainbow Trout fishing in Chile. You can see photos, prices, and all other information on their website at www.nervouswaters.com

CONTACT: Doug Larsen at 412-741-6710 to book a trip or for additional information. Tell Doug the Bass Hounds sent you, and ask about any specials.
Posts by Bass Hounds
MaramThu, 13 Mar 2014 11:16:42 +00002014-03-13T11:16:42+00:0011 13, 2014 - 11:16 am03
MarpmWed, 21 Mar 2012 13:22:29 +00002012-03-21T13:22:29+00:0001 21, 2012 - 1:22 p03
MarpmThu, 08 Mar 2012 13:39:13 +00002012-03-08T13:39:13+00:0001 8, 2012 - 1:39 p03
stAmerica/New_Yorkp30America/New_York09bAmerica/New_YorkThu, 01 Sep 2011 16:30:22 +0000 1, 2011 - 4:30 p09
J0000006America/New_York 14, 2011 - 9:43 p06
MarpmWed, 23 Mar 2011 16:24:38 +00002011-03-23T16:24:38+00:0004 23, 2011 - 4:24 p03
52010vAmerica/New_York11bAmerica/New_YorkFri, 26 Nov 2010 09:18:34 +0000 26, 2010 - 9:18 am11
32010vAmerica/New_York11bAmerica/New_YorkWed, 17 Nov 2010 09:00:43 +0000 17, 2010 - 9:00 am11
PM00000010000002831 12, 2010 - 1:24 p08
J000000Thursday10 15, 2010 - 3:00 p07